We're in The Business of Achieving New Heights.
At Property Support we are committed to continually evaluating and improving our Business Solutions and IT services – ensuring that we're always firmly ahead of the competition and even more importantly, providing our clients with everything that they need to be successful.
Our services enable you to run your business efficiently and allow you to focus on your customers and business operations. Working with Property Support reduces your IT costs, improves customer service and boosts your team's productivity. So you can get back to growing your business, strategically and securely.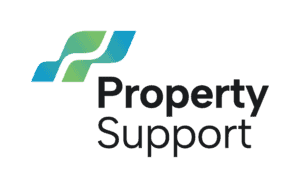 Satisfaction Guaranteed
At Property Support, you're not just getting service; you're getting peace of mind and the satisfaction you truly deserve. We'll go the extra mile to make sure you're satisfied with our services.
Fixed Monthly IT Costs
Say goodbye to surprise costs! With our monthly plans, you won't find any hidden costs just seamless, reliable service when you need it most. Take charge of your IT budget like a pro!
Guaranteed 1 Hour Response
Rest assured, any computer support or network issue will be addressed within sixty minutes. We guarantee a response to your call within one hour.
Your Dedicated IT Team
Our dedicated team serves as an integral part of your organization. Equip your staff with immediate support, readily available at the end of a phone line.
What Our Customers
Have To Say
" On behalf of myself and our employees, I would like to say that I have had a very pleasant and helpful experience with your support team at Property Support. 10/10 for manners, assistance, patience, and knowledge.  We hope you keep up the great work and we are happy to be one of your clients. "
" Finding a company that delivers excellence in planning, execution, service, and quality is becoming rare these days. Property Support has exceeded our expectations in each one of those areas. "
" Property Support really does provide am an extensive amount of IT services. For someone like myself with limited IT expertise, they assist and walk me through every issue patiently and calmly. At times, I don't need full-time support but I need full IT services on call and that's what I get from Property Support. "
Executive Team
Our Excutive team has over 32 years of combinded IT experience ranging from Hospitality and Legal to Financial Industries. Our Team maintains the highest levels of technology and security certifications, so you can be confident when entrusting your organization's IT environment with us.
Corporate Office
Address
3000 Biscayne Blvd.
Suite 102-4
Miami, Florida 33137
Sales Hours
Mon - Fri: 9 am to 6 pm CST
Sat: 10 am to 2 pm CST
Sunday: Closed