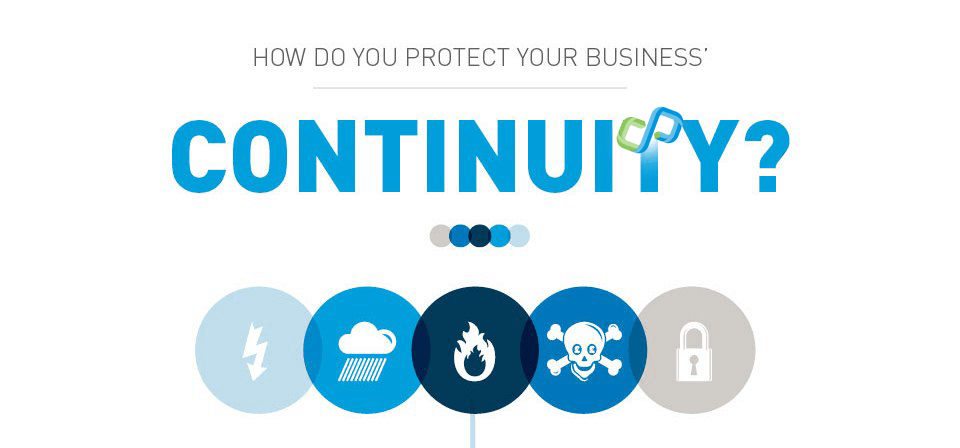 Protect your business by implementing a business continuity strategy that puts the necessary plan and technology in place to reduce downtime in the event a disaster strikes.  Are your servers backed up?  Is all your data stored on-site?  Could your business weather a major equipment failure caused by a hard drive crash, flood, lightning strike, or even theft?   Does all that equate to the loss of revenue and productivity?
Our team of experts create a detailed and appropriate strategy as well as conduct a risk assessment so that your employees can be working as soon as possible in the event of a disaster.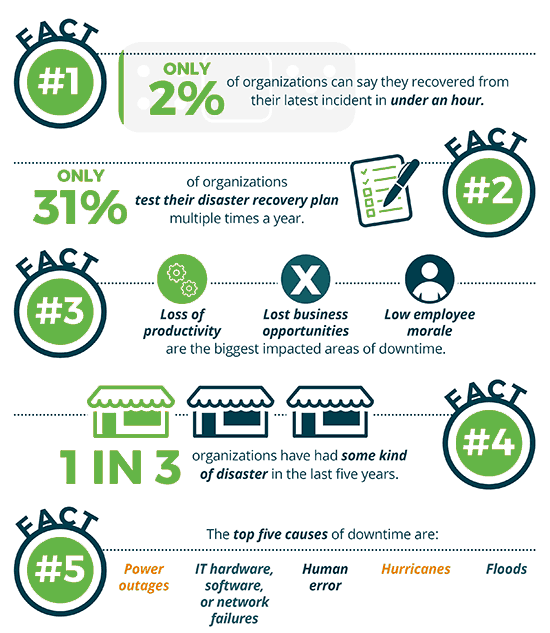 DISASTER RECOVERY
As an integral part of business continuity plan development, creating an IT disaster recovery plan is essential to keep businesses running as they increasingly rely on IT infrastructure (networks, servers, systems, databases, devices, connectivity, power, etc.) to collect, process and store mission-critical data.
A disaster recovery plan is designed to restore IT operations at an alternate site after a major system disruption with long-term effects. After successfully transferring systems, the goal is to restore, recover, test affected systems and put them back in operation.
Your IT infrastructure is, in most cases, the lifeblood of your organization. When websites are down or patient data is unavailable due to hacking, natural disasters, hardware failure or human error, businesses cannot survive.
According to FEMA, a recovery strategy should be developed for each component:
Physical environment in which data/servers are stored – data centers equipped with climate control, fire suppression systems, alarm systems, authorization and access security, etc.
Hardware – Networks, servers, devices and peripherals.
Connectivity – Fiber, cable, wireless, etc.
Software applications – Email, data exchange, project management, electronic healthcare record systems, etc.
Data and restoration
Identify the critical software applications and data, as well as the hardware required to run them. Additionally, determining your company's custom recovery point and time objectives can prepare you for recovery success by creating guidelines around when data must be recovered.